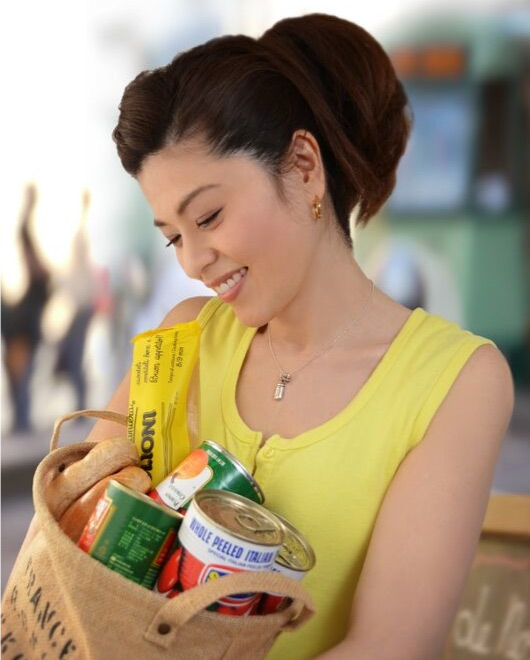 Kaoru Nakazawa

Kawaii-Cooking Organizer
I am from Mie Prefecture, where the most famous shrine in Japan (Ise Shrine) is located. I moved to Tokyo and work as commercial and steel model in order to become a dream model since student days. I also studied abroad in New York and Italy because I majored in English as a student. Then, after various experiences, I entered the world of cooking. I have appeared in many media such as book writing, TV and magazines. I'm good at making kawaii Japanese food. When I taught many foreigners about character dialects and deco sushi, I was deeply moved by the words and the hearts of everyone. I was also really happy that the participants smiled. From these experiences, I came to hope that "I would like to deliver HAPPY to people all over the world through kawaii Japanese cuisine" and started "kawaii Cooking".
Encounter with cooking
My mother is good at cooking and made everything by hand, so I became interested in cooking naturally. As a result of my mother's cancer, I became aware of the importance of health, especially food. In 2010, I started activities as a beauty recipe advisor. I visited more than 40 cities around the world, including study abroad, travel, and work. The dishes that I ate in each city are unforgettable and can be reproduced, expanding the range of dishes. I have many qualifications related to food.
Deco Makizushi Meister
Health Manager General Instructor
Vegetable Sommelier
Italian olive oil sommelier
Infant food advisor
Raw Food Meister
Food Analyst
Food Coordinator
Food hygiene manager
As for Japanese cuisine, I studied at the faculty department of the famous Edo Kaiseki Kincha style Yanagihara cooking class.
Roots of Kawaii food
I launched a brand of baby clothes using organic cotton aside from modeling because I loved making things and dolphins since childhood. In 2008, I launched GIRBO, an accessory brand, and debuted at a fashion exhibition in Paris, Premiere Class. It was selected as one of 11 notable brands from over 450 brands. From my design experience, I was good at making Chara-Ben and Deco Maki sushi, and I was able to express various designs with Chara-Ben and Deco Maki Sushi.